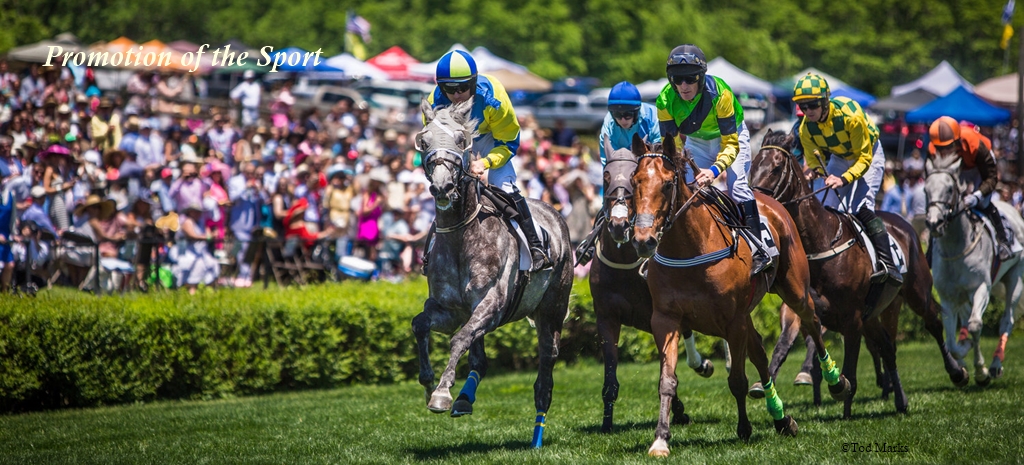 For nearly 200 years, American jump racing has been about people's experiences.
It lets your emotions, self-expression and competitive side have fun.
In a country setting where family and friends tailgate amid the backdrop of galloping horses sailing over hurdles or timber, there are rushes of adrenaline measured in minutes, where everyone gets a reset after each race.
Steeplechasing is about owners' dreams, spectators' interest, trainers' knowledge, organizers and officials' vision, and jockeys' skill intersecting to create memorable experiences.
The TGSF is dedicated to promoting steeplechasing so these experiences will remain.
IN 2021, TGSF WILL PROVIDE FINANCIAL SUPPORT FOR THE NSA LIVE STREAM, BRINGING THE SPORT DIRECTLY INTO THE HOMES OF FANS.
Here's what we've done:
Written weekly newsletters recapping and previewing steeplechase racing
Written regular "Legends of Steeplechase" articles exploring the lives of people important to the sport
Provided multiple grants to steeplechase associations to re-vamp their websites
Supported the Maryland and Pennsylvania Junior Hunt Cups, to promote the sport to young riders
Conducted meetings with race directors to share information between them and encourage collaboration for the success of all meets