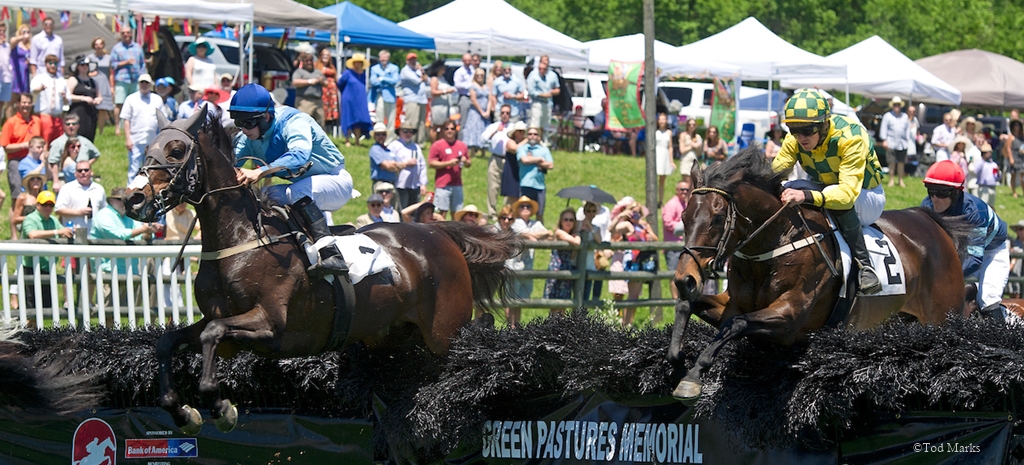 The National Steeplechase Foundation (NSF) was created in 1995 with the objective of preserving steeplechase horse racing in the United States. Its areas of focus are safety, education, amateur participation and the overall promotion of steeplechasing or, what many call it, American jump racing.
In 2018, the National Steeplechase Foundation merged with the Temple Gwathmey Fund, forming the Temple Gwathmey Steeplechase Foundation (TGSF).
For more than 200 years, American jump racing has been about people's experiences. Owners' dreams, spectators' interest, trainers' knowledge, organizers and officials' vision, and jockeys' skills have continually intersected to create possibilities.
The mission of the TGSF has long been to preserve and advance the sport through programs that promote education, health and safety and the spirit of amateurism.
But the future depends on your foresight and generosity so that the TGSF can create new opportunities that will advance American jump racing long past this era.
TGSF's Values
With foresight in mind, be inclusive, collaborative and innovative
TGSF's Vision
Inspire people to have a passion for American jump racing
TGSF's Work
Convert the shared passion into shared support
The TGSF is a 501(c)3 so your donations to this publicly supported organization are deductible within the limits of current federal and state tax law. The TGSF is exempt from federal income taxation.